Cinetopia brings you a third season of fabulously fun film events at the Hill Station Café.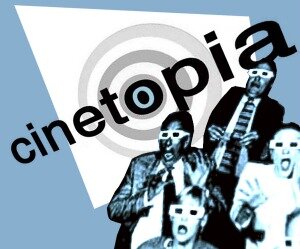 Join us for six culturally diverse films themed around the universal attachments of kinship. Whether its nuclear, multi-generational, dual heritage, extended or dysfunctional – families have long been a powerful inspiration and rich source material for cinematic drama.
An evening with Cinetopia includes a mystery feature film (you won't know what it is 'til its started), a two course delicious dinner from the wonderful Hill Station team and a fun film quiz (points mean prizes).
Starting on Friday 18 October events run every month until March 2014. See details of first event below.
We look forward to seeing you,
Andrew, Gill and Simon (Cinetopia)
Cinetopia, what the punters say:

" A wonderful evening. I didn't mind that we didn't know what film it would be, it was great to have the decision made by the "experts"! Thank you !! "

"A really REALLY fun night… a hot hot ticket".
"Well done Team Cine for a great idea superbly pulled off."
_____________________________________________________________
Friday Oct 18
The Hill Station Café. Kitto Road SE14

Kin Flicks – families on film
The new Cinetopia season kicks off with an exquisitely painful, bittersweet black comedy showing the break up of a marriage, its effects on the children and how we grow up absorbing what is useful about our parents and forgiving what is not.
Doors open 7.30pm. Quiz 8.00. Mystery feature film 8.45. Tickets are now on sale at http://www.brownpapertickets.com/event/467417 . and include film, quiz and a two course dinner. There is a fully licensed bar. Guests may want to bring a cushion.
Book early to avoid disappointment. For further information contact .
If you like Cinetopia please say so on or check out our Blog