You are here:
Home
>
Video and photos
Archive | Video and photos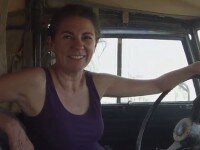 At the end of my time with this first project, Patricio interviewed me about my impressions.

An asteroid is heading for Lewisham… what will you do?! SMASHfestUK, is a brand new science and arts festival for young people, piloting in Deptford, South East London during the February half term holidays (14th February – 22nd February 2015) Part sci­fi, part horror and part post-apocalyptic-nightmare, the festival is themed around a gripping […]

Oct 26 saw the launch of Talk to me South East London Week. Enjoy this joyful video then come along on Sat Nov 2 to see more Interactive Disco Stop from Artmongers on Vimeo. Run by Talk to me London and the RSA's Connected Communities team, the week will encourage people in the New Cross […]

Fab film made by Goldsmiths students explaining a little of that New Cross Learning magic

As featured on ITV news on 13.11.12 Playgroup under threat of closure from London Tonight on Vimeo.