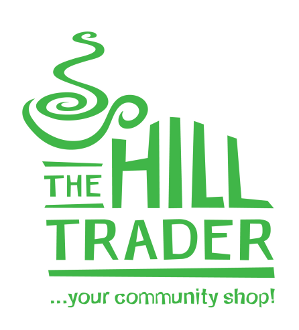 During April-July the Hill Station are piloting a small "Hill Trader" shop run by local people for local people.
This little shop in the Hill Station Café will open as a 4 month pilot from Tuesday 16th April selling locally handmade things as well as bread and milk. Local people have given us some of their products to sell and in return they'll 'man' the shop for a session a week. This is a win win situation. We all get lovely things to buy and they get valuable retail experience without the financial risk of renting a stall or shop. We have a variety of people of all ages involved. This project is for the whole community.
We're excited about starting this new venture would love to know what you think and if there is anything else you would like us to sell- and please do get in touch with Sarah Bickers () if you have something you would like to produce for the shop .